New York (Source: Release)

CALLE Apparel On the World's Best Soccer and Basketball Players in the Showdown at Chinatown, NY, June 24th 2009
Steve Nash, Thierry Henry, Tony Parker, Javier Zanetti and more of the world's best soccer and basketball players will electrify New York as they battle to win the Showdown, dressed in CALLE apparel.
The Steve Nash Foundation selected CALLE as its official Showdown apparel sponsor because "CALLE's designs were inspired from the streets of the world; providing the first lifestyle brand for the beautiful game" — Jenny Miller, Executive Director, The Steve Nash Foundation.
About CALLE
Great minds see beauty in disorder, creativity in chaos, confidence in a crowded alleyway. And great minds delivered CALLE (KAI-yay) — "street" in Spanish — creating the first ever urban lifestyle brand with a unique niche in street soccer. The founders obtained inspiration for the brand from their travels around the world where they would play "calle" or street soccer with the local kids in the favelas and barrios; where the world's best players learn.
A very literal movement in the sense that the world's youth are partnering with CALLE; Our Callejeros, or "street people", play CALLE all over the world, supply the bulk of the product ideas, market the brand in their own ways, and guerilla tactic the product onto shelves in their own cities. Suits would be terrified of such anarchy with the brand. It's our caviar.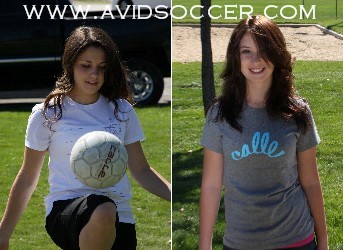 Marcelo Balboa, second most capped player in US history and CALLE advisory Board Member, best describes the opportunity. "I have studied the Quiksilver story and have drawn parallels between Quik and CALLE. Both are category creators and have a leading position in a niche. However, for every kid that surfs, there are 1000 kids playing soccer, and most of us learn on the street. Second, Quik didn't make their money in the ocean, they made it on land; from apparel that represents the surfer when he isn't in the water. If you understand this, you see that the opportunity for CALLE is massive; providing an identity for the billions of soccer aficionados across the world that are dying to have their own brand."
"If CALLE doesn't become a world-wide movement and billion dollar global brand, it is nobody's fault but our own." – Curt Roberts, CALLE Chairman and former Nike VP of Global Strategy.
CALLE is headquartered in Los Angeles, CA.
About the Steve Nash Foundation and the Showdown in Chinatown
The Steve Nash Foundation is dedicated to assisting underserved children in their health, personal development, education and enjoyment of life. The Showdown in Chinatown will be held at 6pm on Wednesday June 24th in the Sarah D. Roosevelt Park, Lower Manhattan. Professional soccer and basketball players scheduled to play include: Steve Nash, Claudio Reyna, Thierry Henry, Tony Parker, Javier Zanetti, Raja Bell, Adrian Mutu, Chris Bosh, Ivan Cordoba, Grant Hill, Giovanni van Brockhurst, Ryan Babel, Salomon Kalou, Mathieu Flamini and Jason Kidd. Visit stevenash.org/showdown for more information or to make your assist.
For more information: