CARSON, CA (Source: Release)
General Mills, a leading global manufacturer and marketer of consumer food products, has signed on as an official sponsor of Chivas USA, Major League Soccer's Los Angeles-based club. As a team sponsor, General Mills will rally Chivas USA at the club's home games and community events, including Chivas at the Park, MLS Futbolito, and more."We're excited to sponsor Chivas USA, a team with a great presence in Southern California," said Rudy Rodriguez, Director of Multicultural Marketing for General Mills. "Through the club's grassroots and community efforts, we look forward to working together to help develop both Chivas USA and General Mills."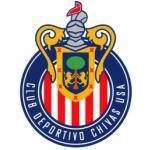 One of the world's leading food companies, General Mills operates in over 100 countries, and markets more than 100 consumer brands, including Cheerios, Häagen-Dazs, Nature Valley, Betty Crocker, Pillsbury, Green Giant, Old El Paso, Progresso, Cascadian Farm, Muir Glen, and more. Headquartered in Minneapolis, Minnesota, U.S.A., General Mills had fiscal 2008 global net sales of US$14.9 billion, including the company's $1.2 billion proportionate share of joint venture net sales.
"Chivas USA is proud to join with a leading company such as General Mills," said Chivas USA President and CEO Shawn Hunter. "We hope that this partnership will provide great value for both organizations and, in particular, for Chivas USA's fans."
Currently tied for first place in Major League Soccer, Los Angeles-based Club Deportivo Chivas USA has achieved remarkable success in just four full seasons the United States' top professional division. Last season, the Mexican-owned club qualified for the MLS Cup Playoffs for the third year in a row, to the delight of its passionate supporters. In addition, Chivas USA's innovative grassroots programs demonstrate its deep commitment to the Southern California community.
An MLS leader in corporate sponsorship, Chivas USA partners include Frazee Paint, adidas, Athletes' Performance, Best Mexico, Chilean Avocado Importers Association, Clamato, Corona, The Disneyland Resort, General Mills, The Home Depot, Honda, MetroPCS, Nestlé Delicias, State Farm Insurance and Time Warner Cable.
For more information on Chivas USA, please call 1-877-CHIVAS-1, visit cdchivasusa.com, or contact Chivas USA Communications.