Chelsea (Source: euFootballBIZ)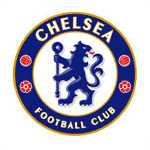 English Chelsea chief executive Peter Kenyon could be stepping down from his position, on the heels of a successful renegotiation with Samsung.
As noted by The Times, Kenyon is weighing his options, particularly after shifting his focus to commercial endeavors for quite some time.
As part of his agenda, Kenyon managed to secure a deal extension with Samsung that will supplement their existing GBP 11 million-per-year package with Chelsea.
The existing deal with Samsung was valued at GBP 50 million, with financial details of the extension yet to be revealed. The contract will incorporate shirt sponsorship and additional brand promotion opportunities, as revealed by Mobile Today.
However, despite Kenyon's positive efforts, reports have suggested that he is starting to feel less and less at home with the club. After playing a small role in Carlo's Ancelotti's induction, Kenyon returned from vacation to find Luiz Felipe Scolari's position vacant.
In addition, there appears to be no delineation in place between the roles of Kenyon and new Sporting Director Frank Arnesen.
Arnesen, who was formerly in charge of youth development and scouting, will now take part in the signing of players – a responsibility previously held by Kenyon.