Portland (Source: AVID Soccer)
Nike has created a program to support non-profits looking to improve the community through sports.  Youth organizations and school that are registered 501(c)(3) can apply for grants through Nike's "Back Your Block" website at (http://www.nikebackyourblock.com/Applicants.aspx).  Applicants can tell Nike how their organization is using sports as a tool to change the community.
Most grants will be up to $2500 and will be associated with one of the Nike retail stores.  Other grants will come through nikestore.com.  For more information, email questions to info@backyourblock.com.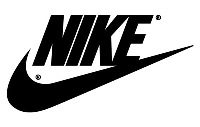 Below is Nike's official press release:
"Nike is investing up to $650,000 in grants across the nation to unlock the potential of young people through the power of sports and we need you!
Tell us how your organization is using sports as a tool to change your community for a shot at winning a Back Your Block grant to help take your work to the next level. The deadline for applications is August 24, 2009."