LOS ANGELES, California (January 18, 2011) adidas and Soles4Souls today announce the This Is

Not A Shirt project in which Southern California high school students can purchase limited edition t-shirts, with 100% of the sale going to charity and local high schools.
"It's easy to forget about the problems going on outside our own lives, so we're rolling out This Is Not A Shirt as a reminder and as a simple and fun way for students to contribute," said Wayne Elsey, Founder and CEO of Soles4Souls. "Kids can feel great about giving to the Haiti relief, but also know they're helping themselves and their community by giving back to their own schools."
Starting January 22, This Is Not A Shirt t-shirts go on sale for $20 at adidas Sport Performance,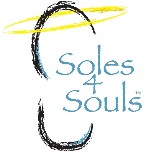 Originals and Factory stores in Southern California. $10 goes to Soles4Souls Haiti efforts rebuilding schools and $10 goes to a high school of the buyers choosing.
After purchase, the shirts can be registered online at www.WearsMyShirt.com and digitally passed to friends. Shirt threads will be tracked on the site and each schools progress will be shared via a leader board system. The winning school will be selected based on number of shirts purchased, number of shirts passed, video or picture submissions, use for donated funds, and overall program enthusiasm and participation. The winning school receives an exclusive grand prize event in February.
This program is all about helping kids help themselves and their high schools, said Nic Vu, vice president of retail, adidas North America. We're providing the incentive and avenue for young people to work together to raise money for two great causes. It's fun to realize that something as basic as a t-shirt can generate this amount of positive action.
Soles4Souls has donated shoes in more than 125 countries and provided relief efforts during natural disasters such as the Asian Tsunami, Hurricane Katrina, Hurricane Rita and last year to the victims of the Haiti earthquake. To date, Soles4Souls has donated nearly 13 million pairs of new and gently worn shoes to those in need.
# # #