Training Gear
News and information on coaching gear and training hardware.
DUBAI (Source: Release)
Emirates, the award-winning international airline, and Arsenal Football Club have joined forces to open an Arsenal Soccer School, where children of all nationalities and backgrounds will have the opportunity to learn how to 'Play the Arsenal Way'.
The Arsenal Soccer School will be permanently based at 7he Sevens, Emirates' own sporting venue, and will offer fantastic training opportunities with Arsenal's UEFA Licensed Soccer Schools Coaches. The school, which is the first joint-venture of its kind for Arsenal, is open to boys and girls, with classes available in both Arabic and English.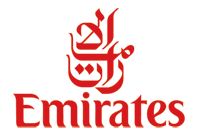 No matter which team students support, or whether they live in Dubai or are visiting, the aim is to get active and have fun while learning to play football the Arsenal way. The emphasis will be on playing as a team to produce imaginative and skilful football, similar to the style created by club manager Arsène Wenger, who is globally renowned for his ability to nurture young talent.
His Highness Sheikh Ahmed bin Saeed Al-Maktoum, Chairman and Chief Executive, Emirates airline & Group, said: "When we first joined forces with Arsenal in 2004, HH Sheikh Mohammed bin Rashid Al Maktoum, Vice President Prime Minister UAE and Ruler of Dubai, talked of how sport crosses language barriers and brings different cultures together.
"The Arsenal Soccer School is in the spirit of his vision, forging community spirit, as well as pride in our nation as we watch graduates of the school go on to become our sporting heroes.
"It is our goal that the Arsenal Soccer School in Dubai will host an academy, which will become a centre of excellence for the Middle East where the very best players come to hone their skills in preparation for a career in the game."
Ivan Gazidis, Chief Executive Officer for Arsenal Football Club, is focused on building the club's global brand. He said: "There is already a great appetite for football within the Middle East and we are pleased to be partnering Emirates in this venture to bring the Arsenal Soccer Schools experience to another key destination."
Wenger is also firmly behind the new school. "We invest heavily in developing and nurturing our younger players to ensure that they reach their full potential and the same applies to our Arsenal Soccer Schools," said the Frenchman.
"The training program in our Arsenal Soccer Schools has been developed based on the same principles we teach our first-team players: developing young players' technical skills and passion for the game to ensure they become the best players they possibly can.
"We also put a great emphasis on enjoyment and learning the right spirit of football, regardless of ability or background of the youngsters."
In addition to the children based in the UAE, Emirates will be opening up the opportunity to youngsters from around the world. With non-stop flights to Dubai with Emirates from six continents, learning from world-class Arsenal coaches at a magnificent training facility could not be easier.
More than 1000 children – aged between five and 18 – will be trained each year at 7he Sevens, with the first 10-week term kicking off on October 5th. Each
10-week term will cost AED 1,500 (approximately US $408) for one session per week, with fees of AED 2,500 (approximately US $680) for two sessions a week. Each session will be between 60 to 75 minutes in duration.
In 2004, Emirates and Arsenal signed the biggest club sponsorship in English football history. In addition to the Fly Emirates logo on the players' shirts, Emirates also has naming rights of Arsenal's home, Emirates Stadium. Elsewhere, the airline sponsors Paris Saint-Germain Football Club, Hamburger SV, AC Milan and Olympiacos FC. It is also the Official Sponsor and Airline of BEC Tero Sasana from Thailand.
Emirates' affinity with football continues as it is an Official Partner of the FIFA World Cup™ and Official Airline and Partner of the Asian Football Confederation. The airline is also heavily involved in rugby, cricket, golf, horseracing, sailing and tennis.
###
About Emirates
Emirates currently serves 99 cities around the globe with a young and technologically advanced fleet of wide-body aircraft that are equipped with industry-leading comforts in the air. Additionally, Emirates has purchased 60 new wide-bodied aircraft to support the expansion of its international route network. The Boston Consulting Group (BCG) recently named Emirates to its exclusive "2009 Global Challenger" list, while Fast Company Magazine picked the airline as one of the 50 "Most Innovative Companies" in the world. Operations on Emirates from New York, Houston, Los Angeles and San Francisco connect America to the world through the airline's route network with extensive connections from Dubai to the Far East, Australia and Africa. For more information, visit www.emirates.com/usa.