The OTG ($90) is a lightweight road training shoe with unique construction by a company with a unique attitude.  It is environmentally friendly with a combination of recycled and renewable materials.
Putting on an END shoe the first time is an interesting experience.  The shoe sounds like it is made of paper.  There is a obvious crinkle in the tongue and heel. when you put it on.  The shoes also seem incredibly light for the obvious bulk.  Once on, there is a conspicuous lack of padding in the sock liner.  That is part of the END belief in using only what is necessary.  The shoe is constructed of a mix of new and recycled materials.
The OTG is described as "Light and fast performance training/all-around shoe for the road-oriented runner in need of a bit more medial support."  The medial area of the shoe is the inner arch.  The posted support comes from the shape and type of material used for the outsole.  The arch itself is on the flat to medium level.  This was fine for our testers with low arches.  Our runners with higher arches were limited to middle distance runs.  The lack of arch support and padding combined for a painful experience after about four miles.  Adding an orthotic insert might solve the problem, but it negates the material and weight advantages.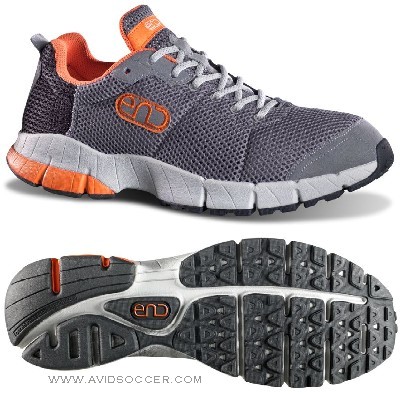 Over all, the shoe works well for it intended purpose.  It is definitely not as comfortable as our reference shoes, but it is a reasonable compromise.  At $90, it is in the low side of high end running shoes.  We think that the END Footwear philosophy of sustainable and recycled materials is very important.  Reducing materials is good for business and for the environment.  Recycling them is even better.  We would be willing to pay a premium or accept a bit less padding in support of those ends.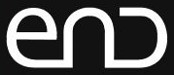 END Footwear is a small company based in Portland.  Founded in 2007, partners Andrew Estey and Ben Finklea created a footwear company based around sustainability and environmental responsibility.  The first shoes entered the market in 2008 and a full line in 2009.  Currently, they offer shoes for trail running, road (like our OTG above) and water.
"END has created a new segment in footwear where we combine the performance, durability and comfort of an athletic shoe, while questioning each design, material and manufacturing process to ensure our gear is sustainable," said Ben Finklea, co-founder and VP of Sales and Marketing.