Nike, adidas, Reusch and Calle Republic have sponsored a contest for the AVID Soccer coach, player, fan and goalkeeper.  Prizes will go to the best stories and will be published on AVID Soccer.
Know a dedicated coach?
Are you a rabid fan?
Have you left everything on the field?
Do you guard the net?
AVID Soccer has partnered with some of the biggest names in football to reward your dedication.   Write and tell us why you, or someone you know is a dedicated coach, faithful fan, committed player or  unshakable goalkeeper.  Nike, adidas, Calle Republic and Reusch want to join AVID Soccer and share your passion.
The rules are pretty basic:
Entries must be a unique and original story between 200-500 words with at least one picture.
Entries must be submitted electronically to AVID Soccer (Contest@avidsoccer.com) or added to the AVID Soccer
Facebook discussion for the respective category.
Entries should describe why someone meets the qualifications (write about yourself or anyone you know).
There is no limit to the number of entries, but each must be a unique and original story.  Contestants can enter for each appropriate category, but can only win once.
Entries must be received between March 29, 2010 and May 28, 2010.
Winners will be announced the week of June 21st.
The contest is open to US Residents over the age of 18. Youth entries must be submitted by a parent or guardian.  Some prizes may not be available in all sizes.
All entries become the property of AVID Soccer.
Winners will be selected by a committee and all decisions are final.
Winners will be contacted by AVID Soccer for size and shipping information.
Prizes will be shipped by the manufacturer four to six weeks later.
The Categories:
AVID Soccer Coach presented by Nike (http://www.nikesoccer.com)
The award honors a coach's dedication to his/her players, organization and soccer. The selection committee will choose the story that represents this ideal. The winning selection will receive a pair of Nike's amazing Mercurial Vapor SuperFly II boots valued at $400.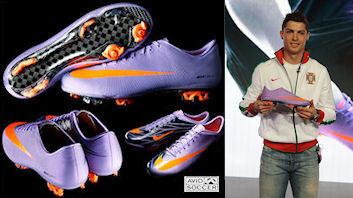 AVID Soccer Fan presented adidas (http://www.adidas.com/soccer)
The fan award pays tribute to the fanatical supports that keep the clubs and the press going. Tell the story of that pride and dedication. What better way to celebrate than with the $150 Jabulani ball (Zulu for celebrate).  It is the official ball for the FIFA World Cup in South Africa.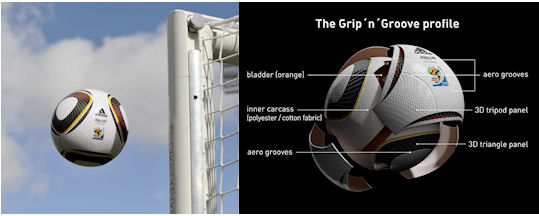 AVID Soccer Player presented by Calle Republic (http://www.callerepublic.com)
Players give their heart and soul to the game. Tell the story of a player who left it all on the field. Calle doesn't just leave it on the field; they take it to the streets. They have put a package together valued around $150.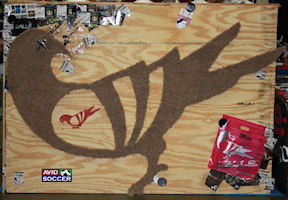 AVID Soccer Goalkeeper presented by Reusch (http://www.reuschusa.com)
The goalkeeper is the last line of defense and the first point of attach. No team can compete without a force in the net. Tell the story of that keeper and Reusch will give the winner a pair of their Magno Deluxe M1 Ortho-Tec professional gloves retailing for $150.