Los Angeles (June 8, 2010) Up 10.7 percent from this time last year, Major League Soccer (MLS) attendance is experiencing an increase due to the upcoming World Cup. According to industry research firm IBISWorld, average MLS attendance is expected to increase 15.4 percent in 2010, to about 18,500 fans per game.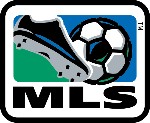 "The early attendance spike is an encouraging sign of things to come, and the excitement from the World Cup will keep the ball rolling," said Dmitry Kopylovsky, industry analyst with IBISWorld. "Additionally, MLS attendance is expected to keep building momentum throughout the summer as the National Basketball Association (NBA) and National Hockey League (NHL) playoffs end and there's less competition for the consumer's entertainment dollar."
Although U.S. soccer has lacked the popularity of European leagues, MLS franchises are on the rise and now sell for more than $40 million – just behind the NBA and NHL. The Seattle Sounders had a fan base of 30,000 per game in 2009 – more than the Seattle Mariners baseball team. In 2011, expansion teams from Vancouver and Portland will be added to the league.
The addition of these clubs in 2011 will bring the total number of MLS franchises to 18, compared with just 13 in 2007. Since then, a team has been added to the league every year – and expansion is not limited to participation. MLS revenue has also experienced sustained growth in the past four years.
"The average revenue per MLS franchise has grown considerably in recent years," said Kopylovsky. "In the past three years, clubs have experienced average revenue growth of 4.0 percent per year to an expected $14.4 million in 2010. Needless to say, the future looks bright for newcomers to the MLS."
###
About IBISWorld, Inc.
Recognized as the nation's most trusted independent source of industry and market research, IBISWorld offers a comprehensive database of unique information and analysis on every U.S. industry. With an extensive online portfolio, valued for its depth and scope, the company equips clients with the insight necessary to make better business decisions. Headquartered in Los Angeles, IBISWorld serves a range of business, professional service and government organizations through more than 10 locations worldwide. For more information visit www.ibisworld.com or call 1-800-330-3772.