Chicago (May 14, 2010) Chicago-based CLUB 9 SPORTS announced today that it has made a formal offer to the Board of Directors of Sheffield Wednesday Football Club to invest in the club and to become a significant, minority shareholder. On May 10th, CLUB 9 SPORTS made an offer that is believed to be the highest value ever placed on a League 1 team. The offer of the investment included a proposed closing of the transaction on or before May 31, 2010. In addition, the offer represents a 47% increase to the enterprise value that had been previously endorsed by the club's board.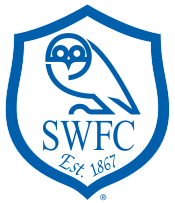 The commitment includes a significant, lender-endorsed, equity investment at closing, followed by additional and larger infusions of cash based on a disciplined process so as not to unduly dilute the existing shareholders. After a thorough review and analysis of the club, the firm believes the level of its investment is more than sufficient for the club to be operated successfully and for the manager to have an appropriate reserve of cash to use for key, off-season roster moves. In addition to the equity investment, CLUB 9 SPORTS has already reached an agreement with the club's lender, Co-operative Bank, to restructure the current debt level.
CLUB 9 SPORTS plans to engage itself in the club's management through the active involvement of its executive team and others it has recruited to support the current efforts of the club's key executives and its manager. As such, CLUB 9 SPORTS plans to implement a number if initiatives (such as international player development, best practices in commercial operations and enhanced match day activities) in order to improve the team's performance and the fans' experience. The goal of these efforts will be to provide financial discipline, club stability and higher league standings.
"We believe the amount and structure of our offer is compelling and trust the board will accept the terms," said John Prutch, Managing Partner of Prometheus Capital Partners, one of the principal owners of CLUB 9 SPORTS. Prutch added, "we believe our offer sets Wednesday on course to return to its rightful place in English football"
###
About CLUB 9 SPORTS, LLC: CLUB 9 SPORTS advises, operates, and invests in sports and media opportunities. It is a subsidiary company of Prometheus Capital Partners, LLC a Chicago-based, middle market merchant bank that specializes in strategic industry verticals. John Prutch is Managing Partner of Prometheus Capital Partners. Jon Pritchett is Operating Partner and CEO of CLUB 9 SPORTS.