NASHVILLE TN (13 January 2011) – Soles4Souls Inc., the international shoe charity dedicated to providing free footwear to people in need, officially launches their 11 IN 11 campaign today. The charities new initiative is an aggressive goal for the New Year, but CEO Wayne Elsey explains that it is necessary to meet the ever-growing needs of the global community.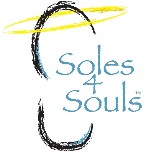 We have distributed 12 million pairs of shoes in just over 6 years. That gives a little perspective on how audacious our goal of 11 million pairs of shoes in one year really is, said Elsey. But with earthquakes in countries like Haiti and Chile, on top of the enormous needs elsewhere, we really believe that our partners are going to rise to the challenge, he added.
To help encourage participants to help with the campaign by cleaning out their closets or hosting a shoe collection in their area, Soles4Souls is offering discounted shipping rates to their four warehouse locations in Iowa, Las Vegas, Nashville and Roanoke, Alabama.
SKECHERS Joins the 11 in 11 Program
The philosophy is simple; the potential impact is huge. Buy a pair of BOBS and SKECHERS will give 2 pairs to children in need through Soles4Souls. First donations will begin Summer 2011.
A lifestyle footwear leader and a trusted brand around the globe, SKECHERS has taken this philosophy to heart. Inspired by the good deeds of others, SKECHERS believes they can make an impact thats unsurpassed reaching more children worldwide than ever before.
In the United States, BOBS are available in SKECHERS stores, department stores, family footwear retailers nationwide, as well as key e-commerce retailers. With affordable prices and major mass-market distribution, BOBS will reach millions of consumers across the nation, which translates into more shoes donated to children in need.
Partners like SKECHERS are extending their support by committing more than 1 million pairs of shoes to the charity through their BOBS shoe line.
  # # # 
About Soles4Souls® & Clothes4Souls®
Soles4Souls collects, recycles and reuses shoes from warehouses of footwear companies and the closets of individuals like you. Since 2005, Soles4Souls has given away over 13 million pairs of new and gently worn shoes (currently distributing one pair every 7 seconds) to people in 125 countries, including Haiti, Kenya, Nepal and the United States. Clothes4Souls, a new division of Soles4Souls, provides hope for hurting people through the gift of new clothing from manufacturers, designers, and retailers. Those who graciously give (rather than destroy) unused inventory are assured their donations are distributed to people around the world living in desperate need. Donating parties are eligible for tax advantages. Visit www.giveshoes.org for more information.